5 Best Teas to Enjoy During Summers
07/05/2020
View: 3888
We all have at least once come across the advice that one should avoid drinking hot beverages in summer, especially tea. But we are here to break that notion here today. Studies have actually suggested that drinking tea in summers can actually cool you down. So it's time you pack your shelves with your favourite teas to enjoy on a warm summer afternoon at home or work. Take a look at 5 of our best teas that you can enjoy during the scorching summers.
Spicy Orange Detox Tea
If great taste and good health could be packed in a tea cup, then this tea would be it. The Spicy Orange Detox, as you all might have guessed by its name itself, a flavour-packed blend, rich with Vitamin C from the two most essential citruses, Orange and Lemon. This tea contains lemon and orange peel which gives it its zesty opening notes. The hit of spice comes from the cinnamon, also known as Dalchini in India.
Speaking about this blend's health benefits, this tea is rich with antioxidants which help you flush out all the toxins from the body. Serve it plain hot with a spoonful of honey for a sweet kick, or chilled with ice cubes, it tastes refreshing and amazing, that's for sure!
Mango Vanilla Tea
How is it possible that we talk about summer beverages and miss out on the king of fruits, Mango? It is an open secret that we Indians love our mangoes and have it with literally everything. Then how can we leave it behind with our favourite beverage, TEA? The Mango Vanilla Tea is our ode to our favourite summer drink, the Aam Panna, made with raw mangoes. This tea contains raw mango essence with Vanilla, which gives it a smooth texture with a calming aroma, a beautiful blend of punchy mangoes with sweet vanilla. And the Assam Whole Lead Tea simply adds to the flavour party.
Kickstart you mornings with this beautiful tea blend, which enlivens your mood with every sip. You can enjoy it either hot or cold.
Litchi Tea
This tea blend has been our customers hot favourite ever since its launch. Whether it is summer or winter, people love the flavour of Litchi, and hence we brought it together with Tea, which is another Indian favourite that everyone enjoys, no matter what the weather is.
In this tea, we brought together the champagne of teas, the premium Darjeeling Green Tea along with juicy, ripe litchi fruit extracts to give you a lavish taste with every sip. While this tea can be enjoyed hot, our personal favourite is to serve it chilled with crushed ice.
Beer & Malt Tea
Well, let's not kid ourselves. Most of us would enjoy a nice pint of chilled beer on warm summer evenings after a long day at work. But what if you want to avoid the high and yet want the experience. We have a solution for that too! The Beer and Malt Tea contains the premium blend of roasted Darjeeling Tea leaves, along with the strong fermented flavour beer and the smooth texture you get with every sip of whiskey malt.
The goodness of tea, and flavours of your favourite beer, sans the high! Serve it chilled after refrigerating it for about an hour or so after making it, to emulate the actual beer-drinking experience.
Raspberry Cinnamon Tea
This beautiful blend is our personal favourite, as we created a novel blend of fruity and spicy in the strong flavours of tea. We simply wanted to prove everyone wring that raspberry could only be a part of pies, jams and juices with the Raspberry Cinnamon Tea.
This tea has flavourful and juicy chunks of raspberry, a spicy hit from the cinnamon blend and the premium goodness of Darjeeling Green Tea. Imagine the flavour fest in every sip when the best of fruits, spice and tea come together! Whether you enjoy it hot or cold, it will surely leave you wanting for more.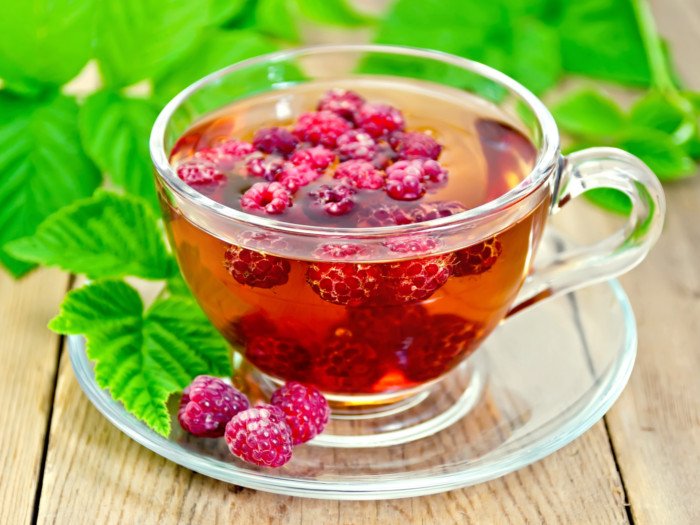 Stack your shelves with these best picks from Tia & Berry's Gourmet and Wellness club and never let a day go by with boring drinks.